Why Choose New Day Properties?
A realtor since 2000 and the broker/owner of New Day Properties, LLC since 2012, Theata has had a successful career selling residential real estate in St. Tammany and Orleans Parish. Over the past 18 years, Theata has been moving and relocating both buyers and sellers- helping them to realize their homeownership needs along the way. From first time home buyers to experienced developers, Theata warmly welcomes all of her clients and enjoys building long lasting relationships with them. Respected in the real estate community for her professionalism and integrity, Theata guarantees each client she represents is valued and given the best services possible. Licensed in both Louisiana and Mississippi, Theata is dedicated to making a new buyer's dreams come true and finding innovative ways to market and sell your current home.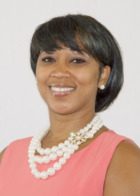 Realtor since 2004, Sandy Lily has helped numerous families acquire their dream home. Over the last 14 years this mother of three and grandmother of one has worked diligently to help buyers and sellers achieve their homeownership goals. Being a licensed realtor and a certified accountant, Sandy consults with each of her clients and meticulously helps buyers find their dream house at the most affordable price, while helping sellers market their home for the most profitable amount. Her passion for helping renters transition into homeowners is the reason Sandy has become a successful realtor. Sandy works tirelessly to help her clients accomplish one of their largest transactions in life. "I love walking clients through the homeownership process and letting them know at the end of this rainbow will be the key to their new home."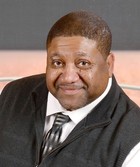 Licensed since 2004, Sam Doughty has helped numerous clients reach their homeownership potential. Specializing in selling residential and investment property, Sam has helped several clients purchase their dream home. Being a native of the New Orleans area, Sam knows all of the ins and outs about the beautiful city. Not only does Sam help buyers and sellers obtain the most beneficial outcome pertaining to their home and investment, but Sam also counsels each of his clients to help them obtain their best financial outcome because of his extended background and qualifications in banking. While selling real estate, Sam also owns multiple investment properties that he property manages himself. Sam believes that people should be able to get the house of their dreams and nothing less. Because of this motto, Sam has become a successful realtor. Rest assure, when working with Sam, you will be provided the best service and left feeling extremely satisfied.
New Day Properties LLC